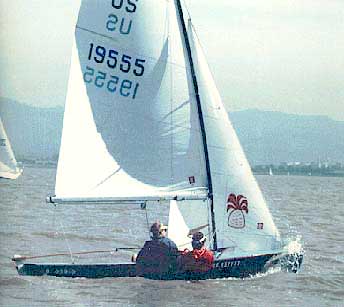 photo: Myles Ringle
Ad for May 1986
John Kelly won this year's Richmond Midwinters in the Snipe class. In tight competition and varying conditions, John's sails made the difference.
If your aim this season is to terrorize the rest of the fleet, hunt no further.
Pineapple Sails has all the ammunition you need!