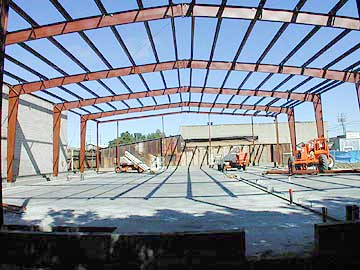 Ad for August 2002
After more than 22 years at our present Oakland location and nearly 30 years in business, Pineapple Sails is about to move to a home all our own.
With more floor space, including a large trench for recessed sewing machines, more display space for Musto foul weather gear and Dubarry footwear, and more than enough parking, sails and service at Pineapple Sails will be better than ever.
Located in Alameda a few hundred yards from the Fruitvale Bridge, the new sailloft is just minutes from the 880 freeway.
We expect a seamless transition from Oakland to Alameda and to be fully operational in the new building by mid-October.
And for once would even be happy to be a bit "over early."